Recovery Together aims to support and equip you with the skills you need to maintain your mental health and wellbeing.
Do you live in Strabane, Foyle or West Donegal, Belfast, Louth, Armagh or Newry? Want to learn new skills? Then you have came to the right place. Together, we can empower and support you on your mental health recovery by providing courses on a range of topics online via zoom. 
We have a wide range of courses available to you… These include:
– Understanding and Managing my Anxiety
– Building Healthy Self-Esteem
– Hope and Optimism Course
– Building Healthy Relationships
and much much more…
Click here to see our full prospectus and check out our social media page for regular updates.
If you want to find out more call the team on: 075 9358 5009 or complete the form below.
We are working in partnership with CAWT Cross Border Health and Social Care and Health and Social Care NI on this exciting project, #RecoveryTogether, aimed at providing you with development opportunities and new skills.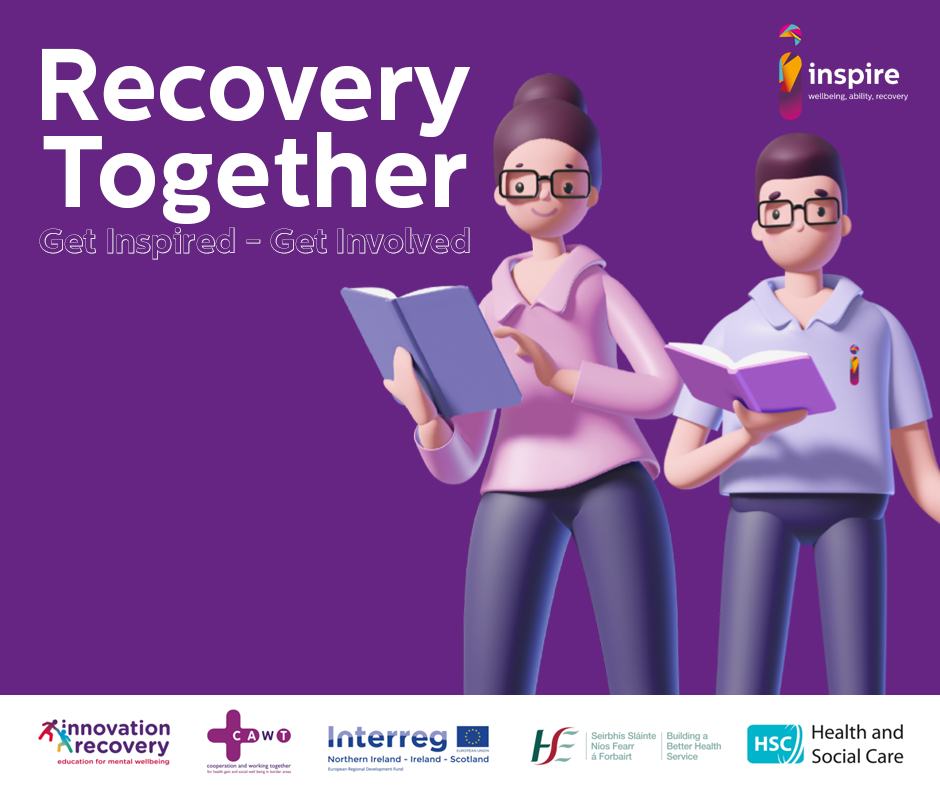 For more information get in touch today!