Getting the right support isn't always easy, especially when problems are affecting your mental health.
It's not always clear where to go for help.   
Advocacy for All is an easy first step to getting the support you need.  
We care about what's right for you. Let us help you figure it out, whatever it is.  
What is advocacy?
Advocacy is helping someone find their voice so they can get the support they need.  
Our advocates will 
listen to your story and give you all the time you need to tell it

work with you to think things through and support you to make decisions

help you get the practical help you need – linking you to local support systems that help you thrive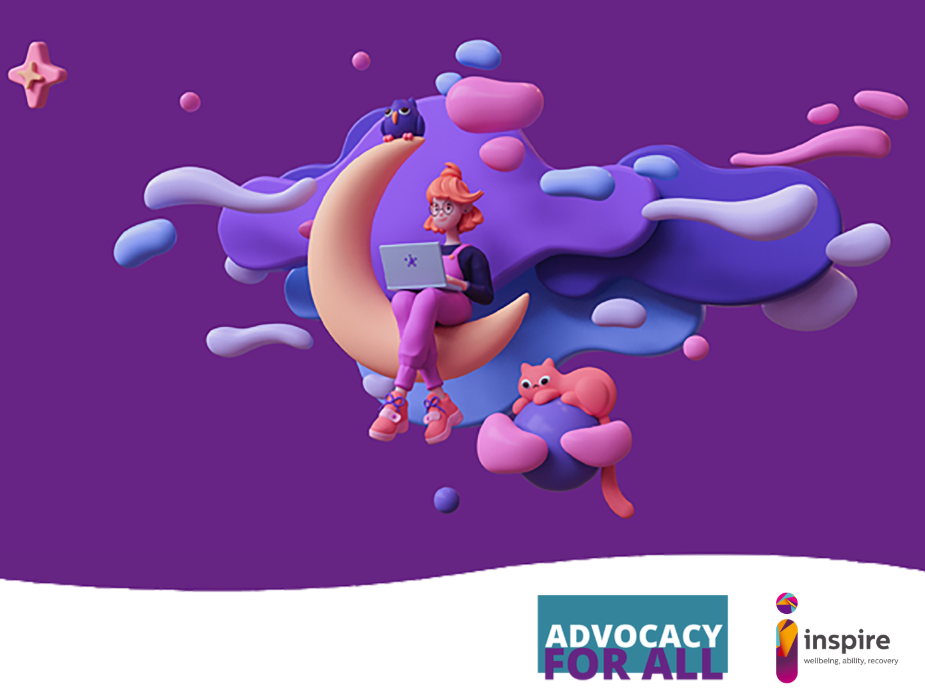 Issues we can help with
Advocacy for All is a free service. We'll try to help with whatever you're going through.  
We've already helped more than 500 people to work out issues around: 
Mental health, counselling and medication

Housing, money and benefits

Loneliness and isolation

Feelings of sadness and grief

Self-esteem and self-confidence

Relationships and identity

Work, education and training

Addictive behaviour like using drugs, alcohol or gambling
You can contact us about something you're going through or because you're worried about someone else. 
Contacting Advocacy for All
You can use Advocacy for All if you're over 18 and live in Northern Ireland. To get in touch: 
Freephone 0808 189 0036

Use our webchat

Use the map to find contact details for the advocate in your trust area
Our phonelines and webchat are open from 10:00 am to 4:00 pm Monday to Friday.  
TRAINING OPPORTUNITY:
As part of our Advocacy for All service, we are offering FREE training opportunities as part of our Advocacy for All service – Understanding the principles of self-advocacy – OCN award Level Two.
For more information click here or email the team at hello@inspirewellbeing.org
This project is funded by the Department of Health's Mental Health Support fund administered by the Community Foundation for Northern Ireland.