The right support at the right time.
A service for people over 18 who need support, advice and information about mental health issues or concerns.
Advocacy empowers people to have their voice heard and resolve their issue.
If you are experiencing feelings of worry, stress, anxiety or having issues with         relationships or addiction… We are here for you.
What we offer:
One to one support for people with mild to moderate mental health issues across Northern Ireland;
Information and signposting for family members and carers;
Access to i-Connect, a unique digital wellbeing platform enabling participants to monitor and improve their mental health and wellbeing.
This is not counselling support but an advocacy service for people who are seeking mental health information, advice and support.
Get in touch:
Freephone: 0808 189 0036
Webchat: chat with us using the chat function on the bottom of your screen.
Email: hello@inspirewellbeing.org
Contact form below
Available: Monday – Friday 10:00 am to 4:00 pm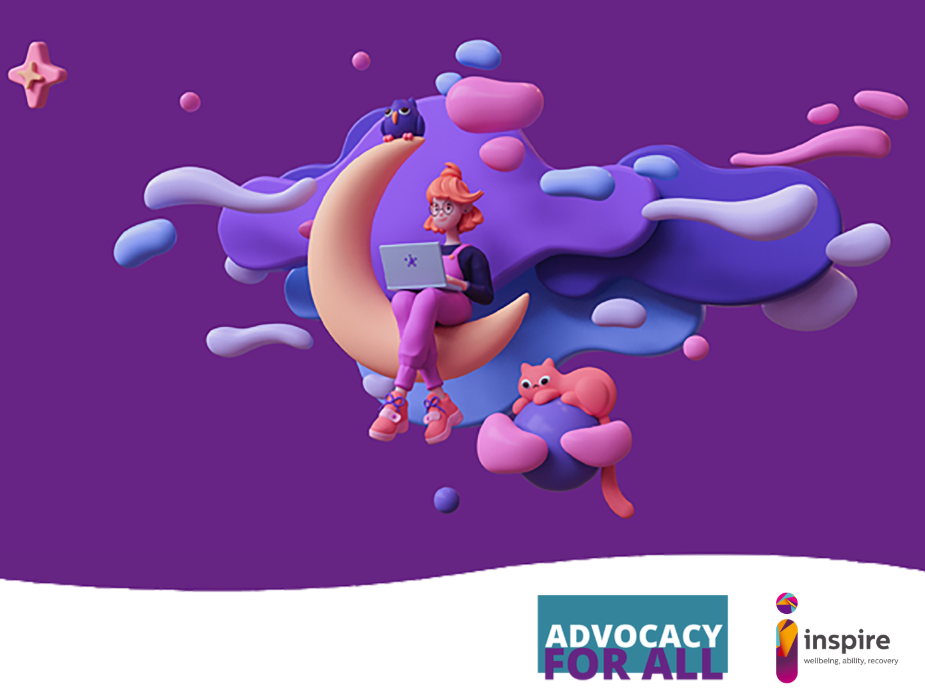 TRAINING OPPORTUNITY:
As part of our Advocacy for All service, we are offering FREE training opportunities as part of our Advocacy for All service – Understanding the principles of self-advocacy – OCN award Level Two.
For more information click here or email the team at hello@inspirewellbeing.org
This project is funded by the Department of Health's Mental Health Support fund administered by the Community Foundation for Northern Ireland.