Inspire's Infoline is a service dedicated to finding you
the right support, when you need it. 
The Infoline will be an information and signposting service for people in Northern Ireland. It is a service for people seeking support, looking for information, or if they want to have chat about mental health. The Infoline team will be able to help, assist and signpost to the right service for you.
This is not counselling support but a signposting service for people who are seeking information and support.
We can offer:
mental health services
where to get help near them
advocacy services
Available: 10am to 1pm, Monday to Friday
Call: 0808 189 003
Email: hello@inspirewellbeing.org or use the contact form below.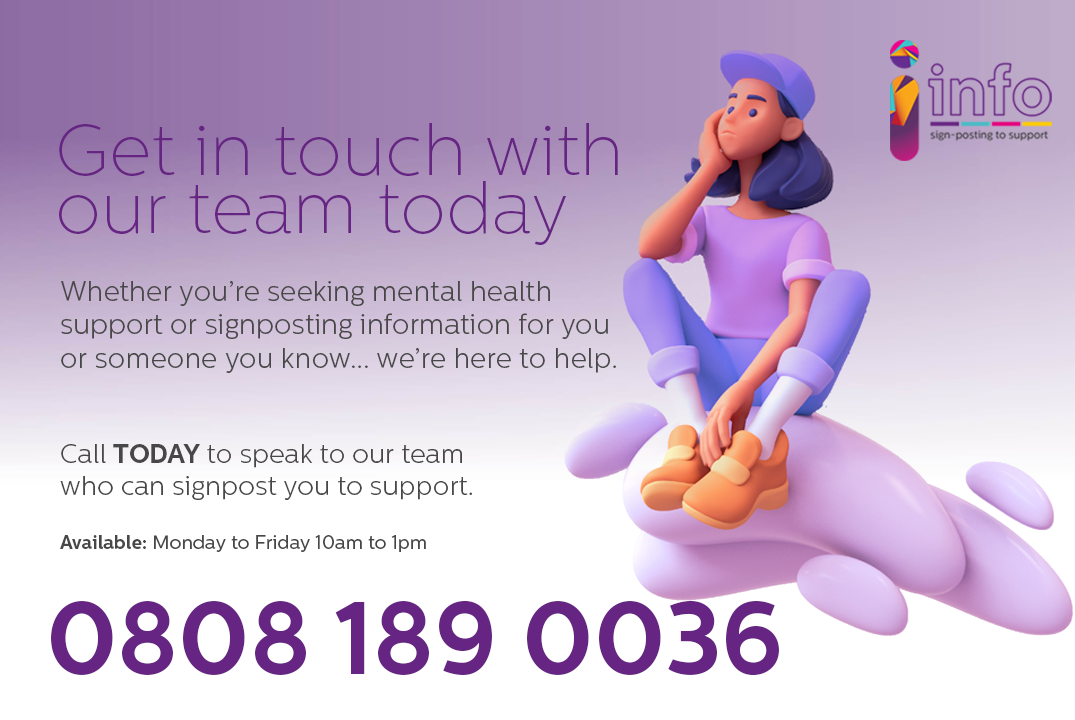 Get in touch with the team!