Choose us as your charity partner and get involved with #TeamInspire on a regular basis.  
This is the best way to make sure your employees get the full benefit of our support and also allows you to see the difference your fundraising can make to the services we provide.
Our dedicated fundraising team will work with your company for the length of your charity partnership providing you with advice and support to help you get the most from the partnership.
We can provide hints and tips, PR support, banners, posters, flyers and lots of fun ideas to get your entire team involved.  We will engage with your teams to incorporate their ideas and allow them to make the partnership theirs.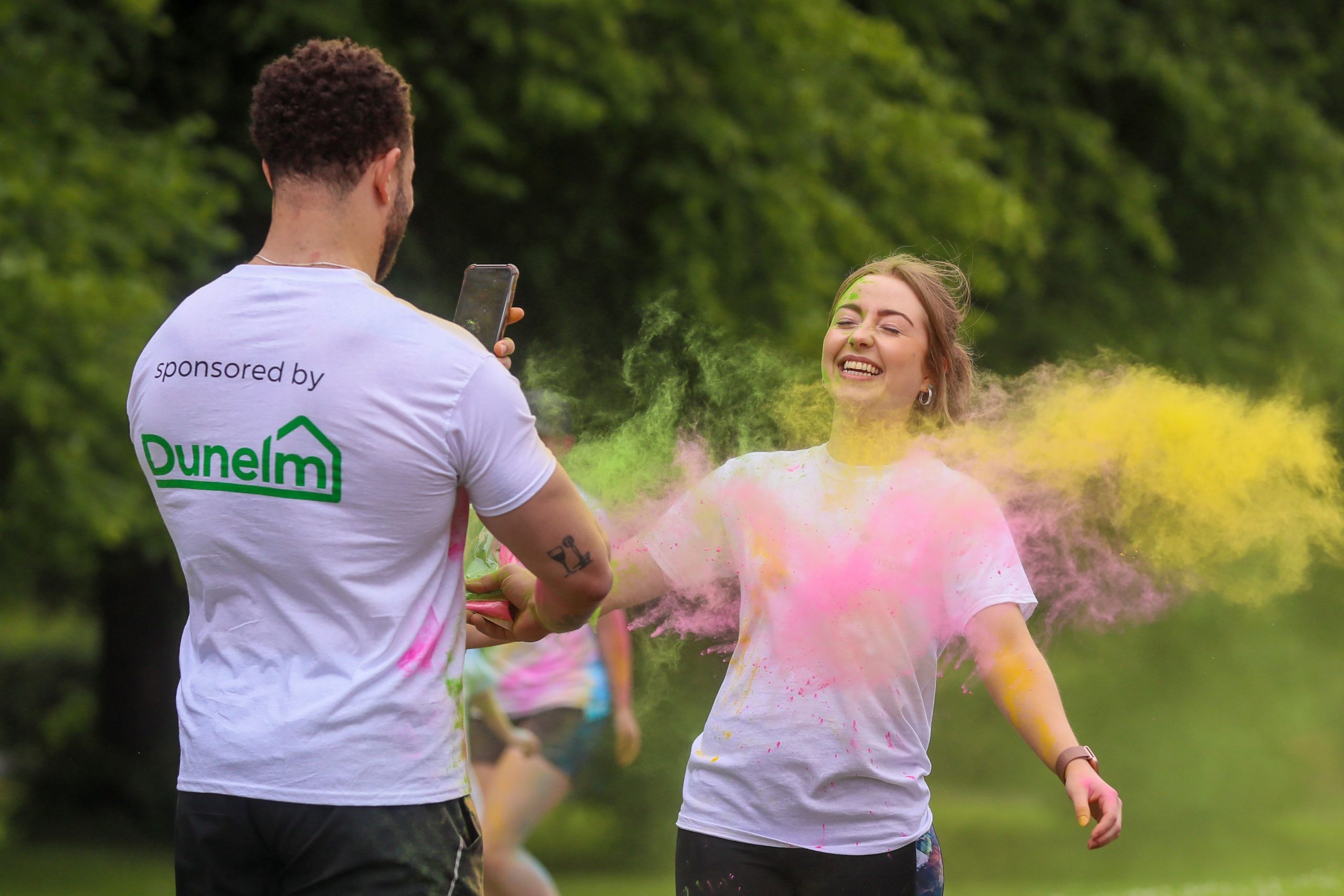 Our amazing fundraising and volunteering team will support you make our partnership great by:
our bespoke calendar of events and campaigns your staff team can get involved in throughout the partnership. This includes a monthly e-zine with mental health and wellbeing tips and advice for those you work with.
our QR Code Inspiration Point giving your staff and colleagues mental health and wellbeing information straight to your phone- find out more here
materials to support your fundraising including t-shirts, buckets, posters, videos, social media content and much more
opportunities to volunteer at our events and services. Nothing introduces you to our charity than meeting the people who your donations will support – find out more here
mental wellness and staff engagement sessions for your staff to promote a culture of wellbeing in your organisation.
Our charity partners do so much more than raise money for our services:
PPG donate paint to support our services to give rooms and gardens a make over.

For Christmas A&L Goodbody and BCM Global kindly donated Christmas presents to 182 people, who use our services across Ireland. 
Dunelm and The Works kindly donate a variety of goods to the people who use our services to turn their houses into homes.
We are so proud of all we achieve with our Charity Partners, so if you want to hear more, get in touch with our Fundraising Manager Email: Danielle Sheridan d.sheridan@inspirewellbeing.org
See below some of our current Charity partners: